Air Damper Installation Services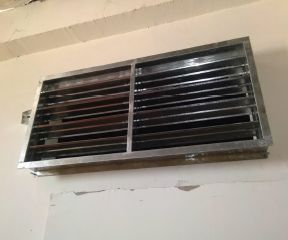 Every year, buildings need to be certified for fire safety. At Yashica Engineering, we have a specialised team that can be sent out to thoroughly analyse and audit any building. We specialise in the inspection and assessment of passive air systems.
Clients who join into inspection service agreements gain the ability to fully utilise the in-depth understanding of each site that our auditors have. Our internal team can share site knowledge and draw on technical expertise as needed thanks to our air damper installation services. Normally, we allocate one of our auditors to particular buildings.
The creation of passive fire asset registers, which may be used for long-term assurance of legal compliance requirements and general building risk assessment, is also advantageous to clients.
Read More...
Looking for "
Air Damper Installation Services

" ?